Contact
3295 Lackenhof,
Teichwiese 5.
Phone: +43-7480-20036
Send e-mail
Lackenhof am Ötscher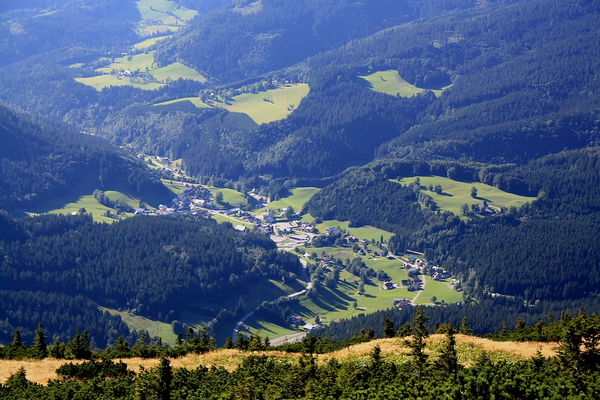 WELCOME TO LACKENHOF!
Lackenhof is a small holiday village at the foot of the 1893 m high Ötscher mountain, in Mostviertel region, Lower Austria. It is the paradise in summer for those who like taking trips in the mountains, and in winter for those who like winter sports.
In summer it is an ideal place for families and everybody who look for freedom and relaxation in the mountains. There are well-signed tour-paths leading people, who want to relax, to the heights through the beauty of nature. Not only trip-makers, but cyclists and runners can also find the paths, most suitable for their pleasure and condition.
In winter Lackenhof is the paradise for those who like winter sports. There are well-built and regularly maintained, altogether 19 km long ski-tracks at different difficulty-levels (from blue to black), if necessary snow-guns are also used. Not only skiers, but the lovers of snowboard can also find their pleasure in the facilities of the ski-tracks. In addition to all these, there are a 17 km long ski-running track waiting for those who want to relax.
Attached file(s):